Main Menu
Doodlebow and teaching beginners bow-holding
Bow-holding and more advanced pupils

Product Description / How to Buy

Links



Mary Goodman ARCM talks about Doodlebows
For More Information email:-
enquiries@doodlebow.com
For Orders email:-
enquiries@doodlebow.com


Product Description and How to Buy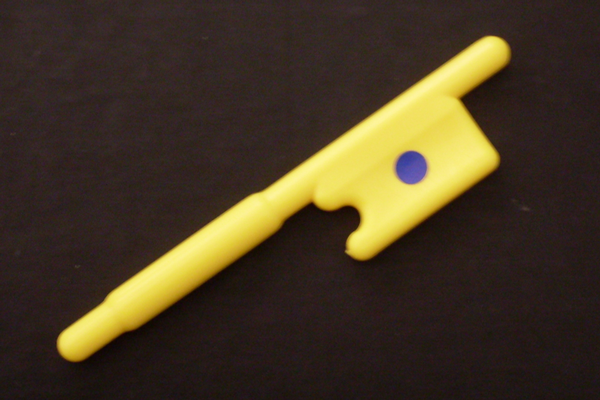 This is about the actual size of a doodlebow (assuming the black rectangle being displayed is 14.5 cm wide in your browser). A doodlebow is actually
12.8 cm long.... just over 5 inches. The weight and weight distribution give a good feel of holding a bow
They are made of hard plastic which is diificult to bend or break in normal use. You can snap them if you try, and they break without shattering. The dots on the handles are made from coloured paper attached by adhesive. They stay on firmly unless you try determinedly to remove them.
| | | |
| --- | --- | --- |
| | | Doodle bows come in 5 colours with dots in contrasting colours |

The price for orders of 1-4 doodlebows is £4.50 per doodlebow, including postage within the UK..
For larger orders, a discount will be available depending, for example, on the size of the order.
Its easiest to contact us by e-mail but our contact phone number is as follows:- 01788 543496 ( +44 1788 543496 from outside UK)
Our address is:-
Doodlebows
15 Temple Street
Rugby
CV21 3TB
(United Kingdom)